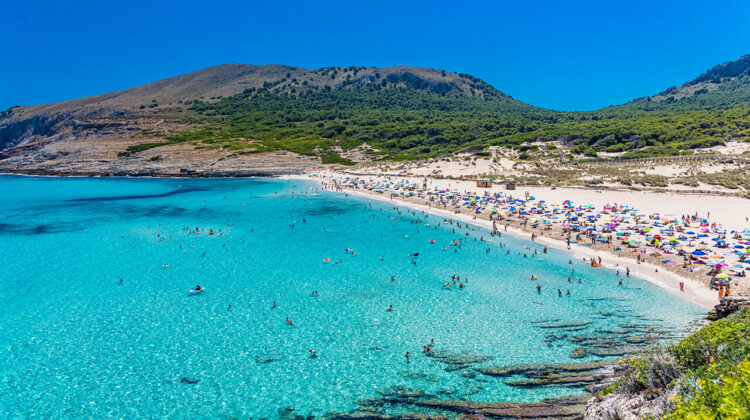 Each of Mallorca's beaches has its own character and Cala Mesquida is no different. This heavenly beach will make you fall in love with its turquoise waters, the impressive dunes and the very natural landscape. It is considered by some to be the most beautiful beach on the island. Without a doubt it is highly recommended to visit it.
The beach of Cala Mesquida
S'Arenal de sa Mesquida, or better known as Cala Mesquida, together with the beaches of Cala Agulla and Cala Moltó make up a natural group of beaches of extraordinary value. For this very reason, the Government of the Balearic Islands declared it a Natural Area of Special Interest in 1991.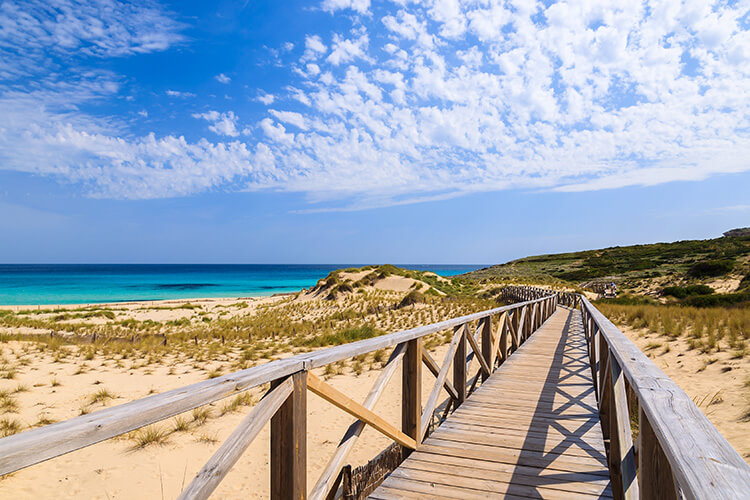 What is striking as soon as you reach the beach is its dune system, where the dune d'es Munt Gros stands out. It is also an area that is home to one of the largest colonies of seagulls and cormorants in the Balearic archipelago.
Cala Mesquida is a white sandy beach, with a length of 350 metres, in the shape of a bay. Its crystal clear waters, the rocks, the dune landscape and the pine trees that surround it form a beautiful environment that surprises by its nature. For all these reasons it has become a very popular beach among tourists, so we recommend arriving early to be able to choose the best spot.

The beach is supervised by a lifeguard, but you still have to be a little careful, as it is an area where there are good waves. There are also times when the depth of the water changes suddenly – you should considered this, especially if you are spending the day with children.
Looking out to sea, on the right, at the end of the beach is a nudist area.
Where is Cala Mesquida located?
Cala Mesquida is located 7 km from Capdepera and about 12 km from Artà, in the northeast of the island. Access by car is easy and you can park in the free car park on the beach, but bear in mind that during the season it is usually quite full and sometimes you have to look for a parking space in one of the streets surrounding the beach. Alternatively, you can reach Cala Mesquida from Capdepera or Artá by bus or taxi.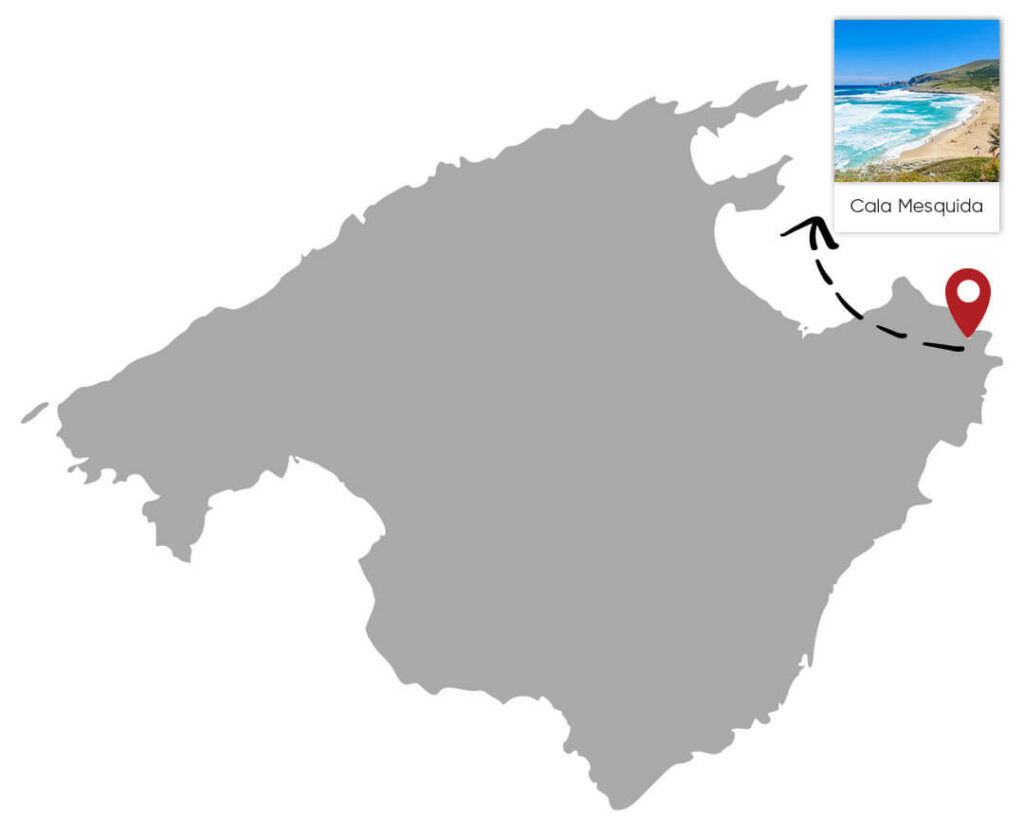 As this is a very protected unspoilt environment, the final stretch of about 200 metres, directly to the beach, must be done on foot along a promenade or optionally along the wooden walkway through the dune area.
What to do in Cala Mesquida?
The beach of Cala Mesquida offers showers, beach umbrellas and sun loungers for rent. There is also a bar and a restaurant where you can enjoy everything from hamburgers to typical Spanish dishes.
This beach does not offer a large variety of water sports activities, but it is perfect for diving and snorkelling.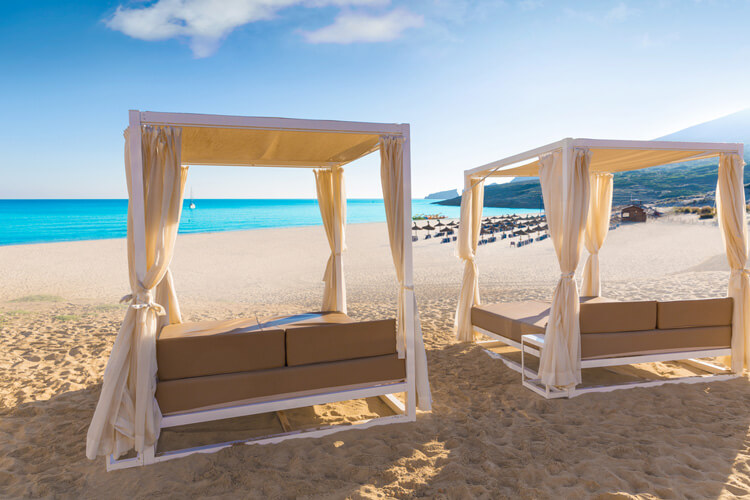 On less hot days you can enjoy hiking routes, following the shore you will reach another beautiful beach – Cala Torta. Or you can take the opposite route, arriving at Cala Agulla, through the Talaia de Son Jaumell peak, from where, on days with good visibility, you can see the island of Menorca.
Here too, about 100 m from the beach, there is a ranch that offers excursions into the area on horseback, where you can enjoy breathtaking views.
And for all cycling enthusiasts, Cala Mesquida will not disappoint either. There are several interesting routes, for all levels, starting from here to Cala Ratjada, Es Matzoc, Sa Duaia or Colonia de Sant Pere, to mention just a few routes.
And if you have already visited Cala Mesquida, don't forget to share your experience in the comments.