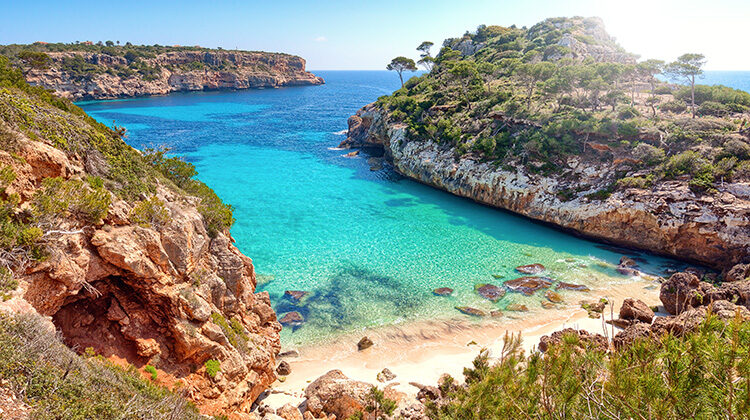 Every year thousands of tourists visit Mallorca to enjoy its incredible beaches and idyllic coves. And although it is sometimes difficult to find peace and quiet on the most popular beaches, there are still unspoilt beaches on the island that offer more serenity.
Caló des Moro has long been described as Mallorca's best kept secret. It is a beautiful virgin beach, with a length of about 40 metres, located between rocks and pine trees that offer a small oasis to rest from the summer heat.
Its peculiar shape is reminiscent of an enormous swimming pool. But what makes this cove stand out is its white sand and crystal-clear turquoise waters that invite you to immerse yourself into it. Undoubtedly, a perfect place for all diving lovers.
Where is Caló des Moro located?
Caló des Moro is located in the southeast of Mallorca, 6km from Santanyí and about 20 kilometres from Cala d'Or. The nearest port is 2 nautical miles away, in Puerto Cala Figuera de Santanyí.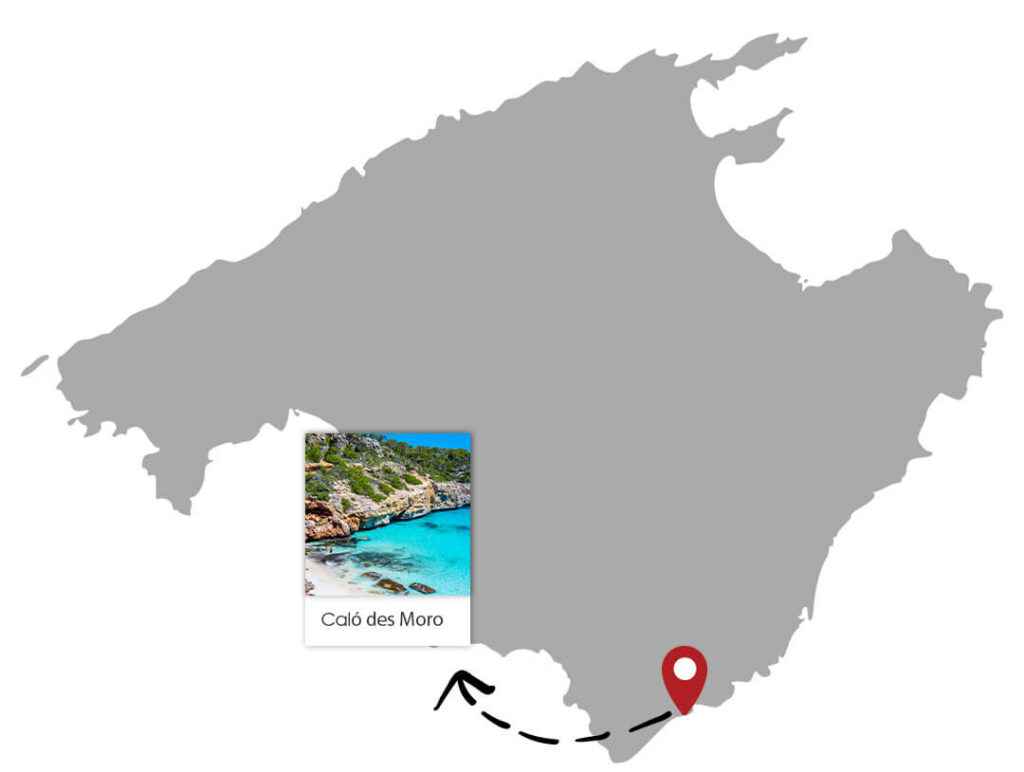 Only 30 m wide and flanked by rocky cliffs and pine trees, Caló des Moro is largely unknown, even to residents. Access is not its strong point, but no doubt these difficulties will be amply rewarded to all those who decide to come and discover this unique cove.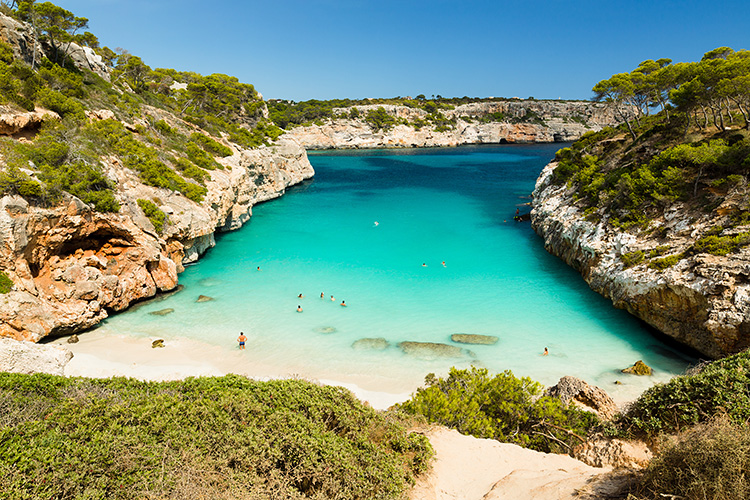 How to get to Caló des Moro?
This is one of the most unknown beaches in Mallorca and finding it is quite complicated, especially because there are no signs. However, it is definitely worth the effort!
To start, head towards Cala Llombards from Santanyí. On this road you will find a painted sign for Cala S'Almunia. The beach of Caló des Moro is 1.1km from the road to S'Almunia and half a kilometre from the sea.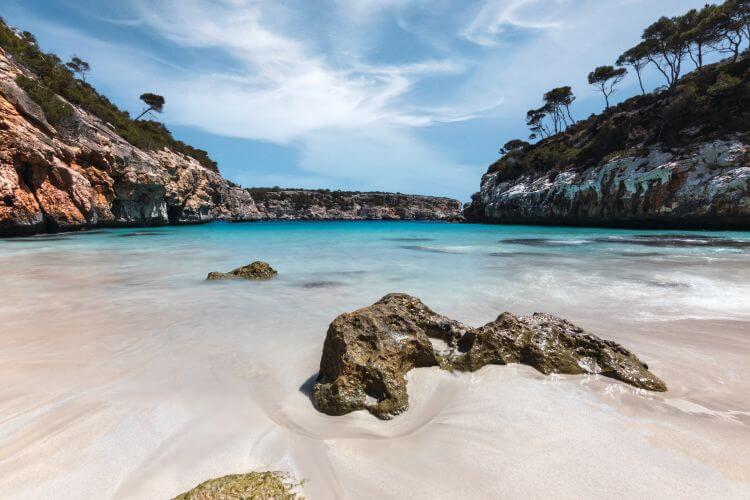 There you'll find a small car park, which fills up quite quickly, so it's worth arriving early, especially in summer.
From that point you will have to walk for about 20 minutes until you reach the cove. A small steep path leads down to the beach – don't expect any signposting here! Turn right and go down a rocky slope, so bring good walking shoes! Eventually you will reach Caló des Moro.
What to do in Caló des Moro?
No water sports activities are offered at this beach, but it is a perfect place to swim, dive, snorkel or just spend the day on the beach and appreciate the beauty of this place.
As it is an unspoilt beach, there are no bars or restaurants to be found here either. However, if you want to spend the whole day in this part of the island, there is plenty to see and do around Caló des Moro. The nearest town, Santanyí, is a charming town with a strong art scene, with numerous galleries to visit.