If you are fascinated by stories of knights, battles and medieval times, Castell Del Rei is the perfect destination for you. Located in a picturesque area of Pollença, Mallorca, this castle is a real historical gem. In this article, we will reveal all the secrets of this special place.
Where is Castell Del Rei?
The castle is located 7 km north of Pollença, immersed in dreamlike landscapes, an ideal place for hiking enthusiasts.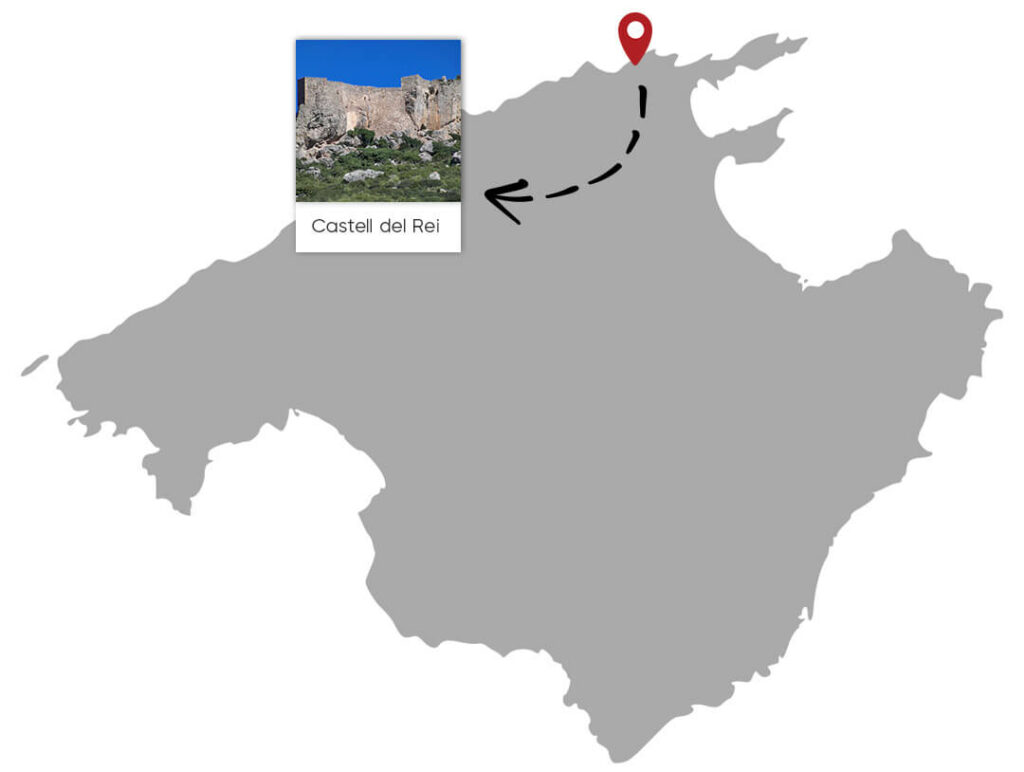 It is worth mentioning that it is on private property. To access it, you will need to apply for a permit at the Pollença Town Hall, which can take up to four days, but don't let that put you off! The walk to the castle is well worth the wait. It is important to note that the path to the castle is not accessible to vehicles, so good walking shoes are essential.
The history of Castell Del Rei
Castell Del Rei has roots that go back to ancestral times. Although its origins are believed to be Roman, it was under Moorish rule that it gained special relevance.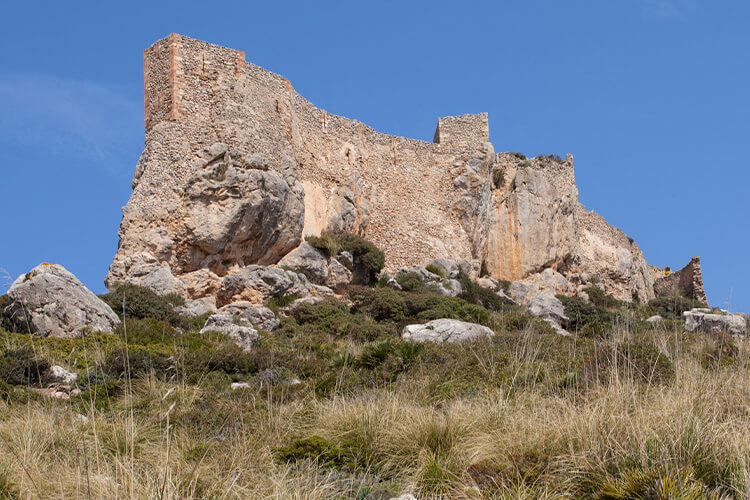 Chronicles of the castle tell of fierce battles, notably the resistance against James I of Aragon in 1229 and the castle's crucial role during pirate attacks in the 16th century. By the 18th century, however, the fortress had been abandoned, succumbing to the inexorable passage of time.
The hiking route to Castell Del Rei
Currently in ruins and in private hands, access to the castle is forbidden. Although the path leading to it is public, there has been controversy due to restrictions imposed by the owners. It is crucial to obtain permission to access and pass through the private estate of Ternelles.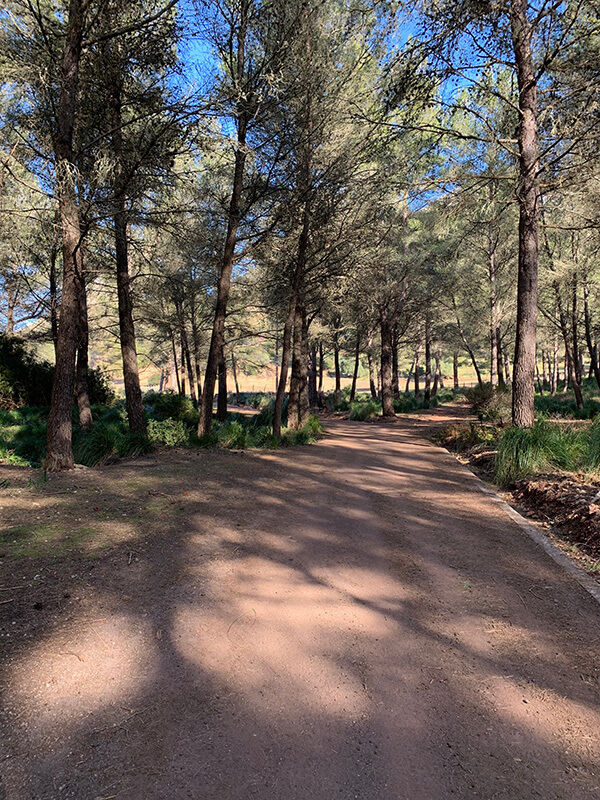 The walk to Castell Del Rei takes between 3 and 4 hours. Although the path is clearly marked, it is always advisable to wear comfortable boots.
As you go along, you will witness how the landscape becomes more magnificent with each step you take. Surrounded by lush pine forests, the castle will occasionally reveal itself to you, standing some 492 metres above sea level. There are many hiking guides offering excursions to this iconic site.
Some tips and notes
Don't forget that Castell Del Rei is located on private property, so it is essential to obtain permission before your visit. But if you're passionate about history, hiking and unique adventures, then Castell Del Rei is a must-see. You'll be rewarded with breathtaking panoramas and an immersion into the rich history of Pollença.