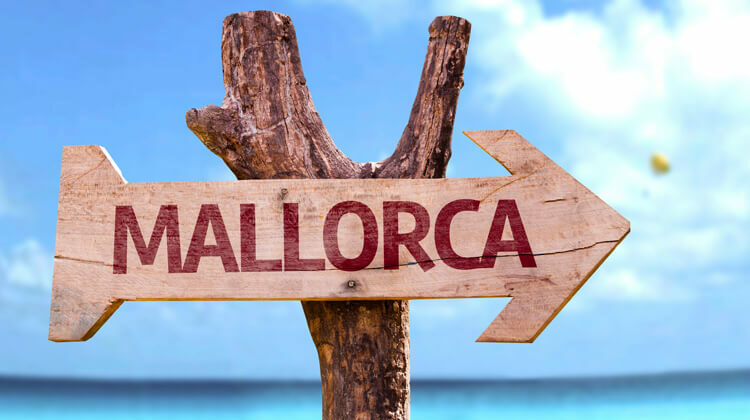 If you are wondering what to do in Majorca during your holiday and how to enjoy your time on the island, you should definitely check this list of the best Majorcan attractions.
In this post we have listed the top things to do in Majorca which you can't miss out on during your visit on the island.
It goes without saying that for the best holiday experience you have to touch all your senses so this is why you will find some really recommended sights and landmarks, beaches and other experiences to enjoy with family or with friends.
The Cathedral of Palma – La Seu
One of the most emblematic places in Palma, located in the heart of the city is the cathedral – La Seu. It is the result of a promise given in the XIII century by King Jaime I to Sant Mary, he was saved from a shipwreck at sea.
And if you think that the construction of the Sagrada Familia in Barcelona has taken a long time, then compared to the La Seu construction it is nothing. La Seu was finished after 400 years.
The cathedral, in addition to impressive interiors, offers spectacular views from the terraces during the summer
However, La Seu hides much more. Twice a year you can appreciate a spectacular light phenomenon, called Spectacle of The Eight. On February 2 and November 11, during a very short period of time, a double rose window can be seen: one of glass and another of light.
Bellver Castle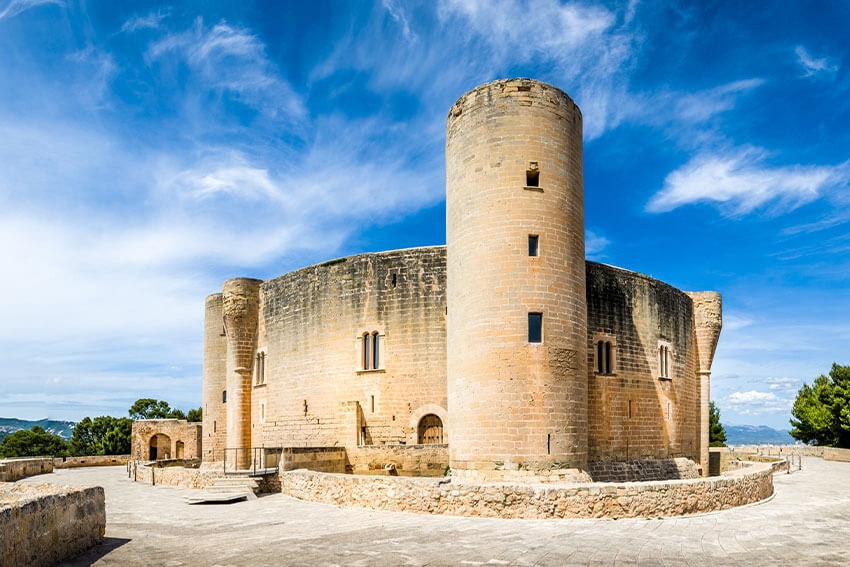 Built in the 14th century, it is considered the oldest circular castle in Europe. Bellver in old Catalan means beautiful views and the name fulfils its promise. From the top you can appreciate an impressive 360º panoramic view, from the Bahia Palma to Serra Tramontana.
The castle was the kings' residence during the ages, a refuge from plague epidemics, a military fortress during the Rebellion of the Germianias and a military prison.
Under the castle there is a group of passages and caves. Legends say that this is where a witch named Joana lived and performed her mystical acts.
One of the towers, Homage Tower (Torre de Homenaje) is separated from the rest of the building. Inside it, there is a dark dungeon where there are numerous marks made by prisoners who passed through there.
Some visitors claim that the castle is haunted, and that they have been able to hear the moans of the prisoners. Do you dare to check it out?
Palace of Almudaina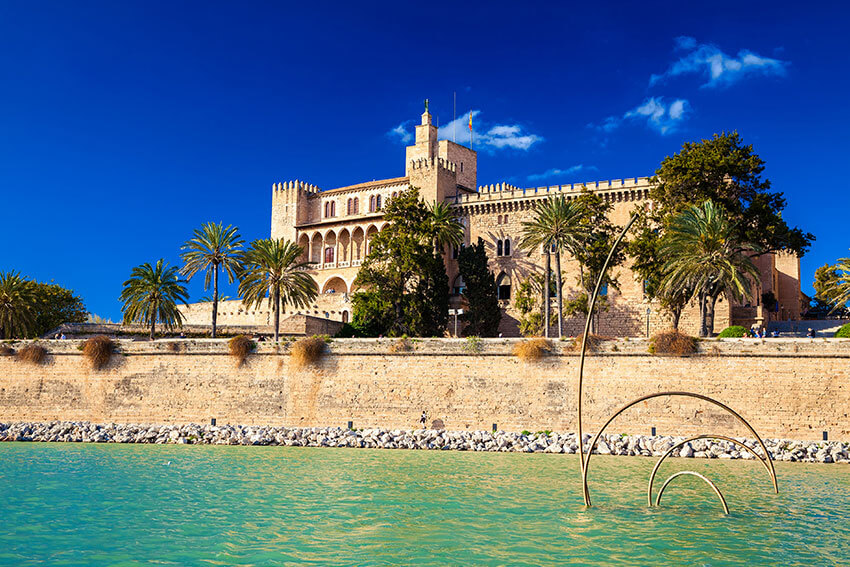 Almudaina in Arabic means citadel or walled enclosure. The Royal Palace of Almudaina in its current state is the result of several modifications to a fortress built under Muslim rule. Although its walls contain more than 1000 years of history, continuous changes have not left much of its original Moorish structure.
Today the Almudaina Palace serves as the residence of His Majesty the King of Spain in the city.
Without any doubt it is a landmark worth visiting during your stay on Majorca. Tinell, el Gran Salón, Capilla Real de Santa Ana, Patio de Armas only affirm the greatness and charm of this place.
Alcudia's Medieval Wall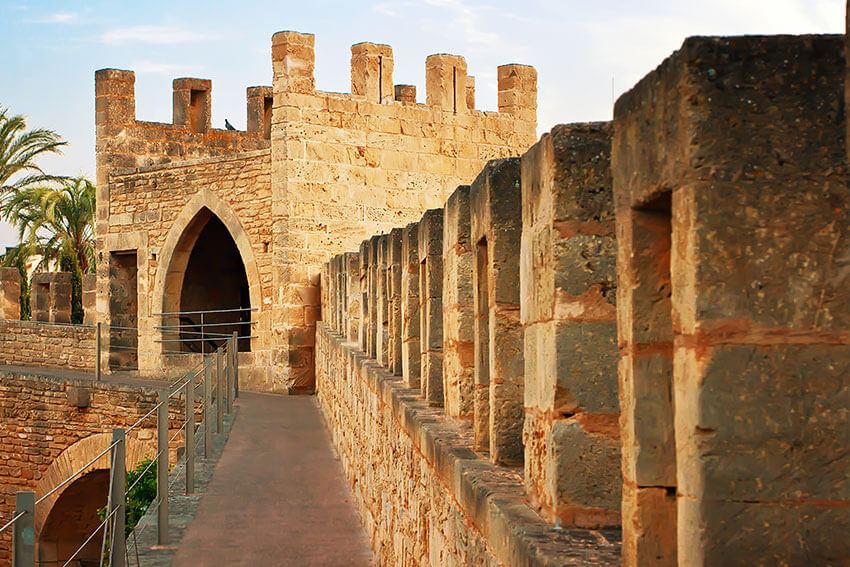 Between the Pollensa Bay and Alcudia Bay, in the north of Majorca, there is a city that captivates with its landscape and history whose remains we can appreciate today.
Upon arrival to Alcudia, we are presented with an impressive sight and the only completely preserved medieval wall in all Mallorca that has surrounded the old town all the time back to the 14th century.
More than one kilometre long, 26 watchtowers and 4 towers are located at the entrance and the streets and alleys allow you to enjoy an atmosphere impregnated with the time of the pirates.
And if you would like to see what this place was like in the most ancient times, a few metres from the walls you will find Pollentina, an archaeological site from the times when Romans lived in these lands.
Isn't it a perfect place for time travel?
Es Trenc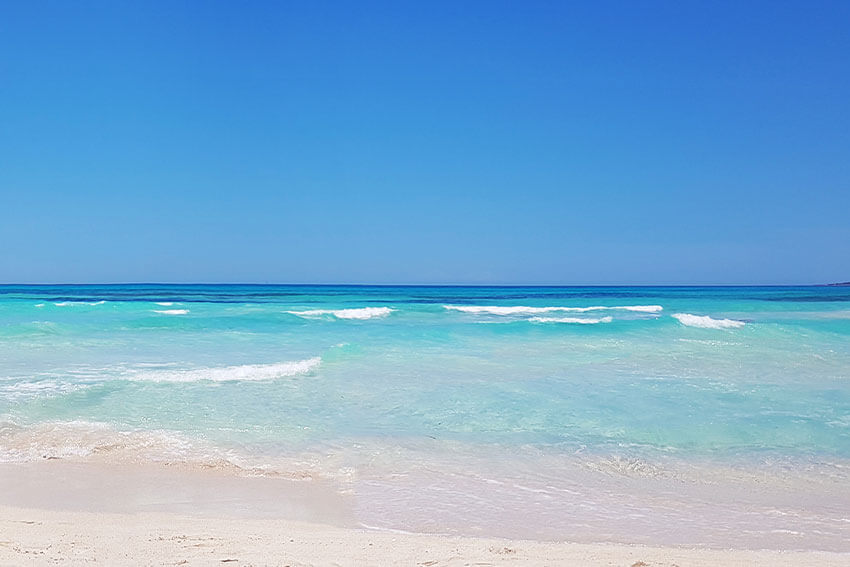 Es Trenc is a paradise, unspoilt beach, called by many: Caribbean beach of Mallorca and with good reason. It is a beautiful beach, surrounded by nature with more than 2 km of almost white sand and crystalline turquoise waters.
It is located in sa Ràpita bay, in Campos, between Colonia San Jordi and Ses Selines, on the south- east coast of the island.
Its name comes from two underground springs that were found in the 19th century with different temperatures. Trenc in Mallorquin means a crack.
Its natural environment, shallow waters and gentle waves make it an ideal place to spend a quiet day with your family or partner.
Although the beach is far from the tourist centres, access by car is quite easy. The price of the parking is around 5 -7 euros/day.
Playa de Muro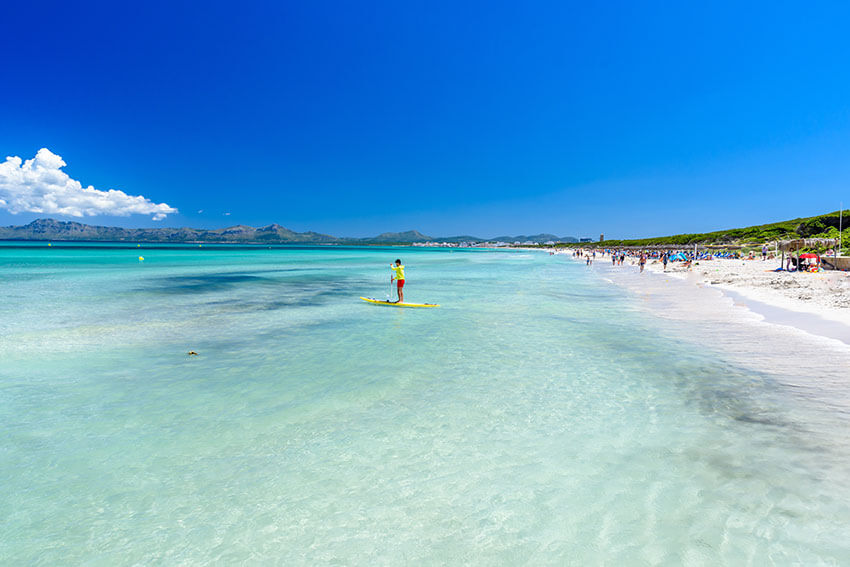 Playa de Muro, is one of the most virgin and best preserved beaches in the bay of Alcúdia. It is a beach with a golden and warm sand, with crystal clear, turquoise waters, soft waves and little depth. Its more than 5 km long pure enjoyment makes it one of the largest and most popular beaches in the north of Mallorca.
However, Playa de Muro is also a beach with a good infrastructure and services, easily accessible, with 8 walkways adapted for people with reduced mobility. It is also a perfect and safe place to spend a day with friends or family, with the little ones.
In the waters of this beach you can practice windsurfing or kitesurfing,as well. There is a surfing school to introduce you to this and other water sports.
Water Parks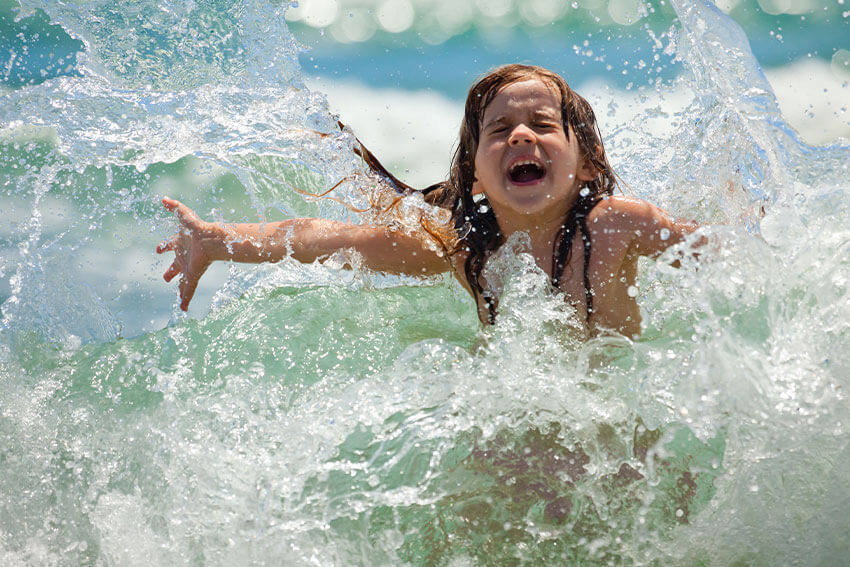 To make your holiday in Majorca full of excitement and joy, especially among younger travellers, a visit to the water park is a must on the list of things to do in Majorca. And we must admit that on the island there is a choice.
For those who like water adventures, slides and lots of splash, there is one of the biggest water parks in Europe, Aqualand El Arenal, located about 20 km from Palma.
In addition, in the north of the island there is another one, smaller, but which also guarantees many emotions – Alcudia Hidropark. And don't forget the park located in Magaluf, Wester Water Park set in a Wild West theme.
Palma Aquarium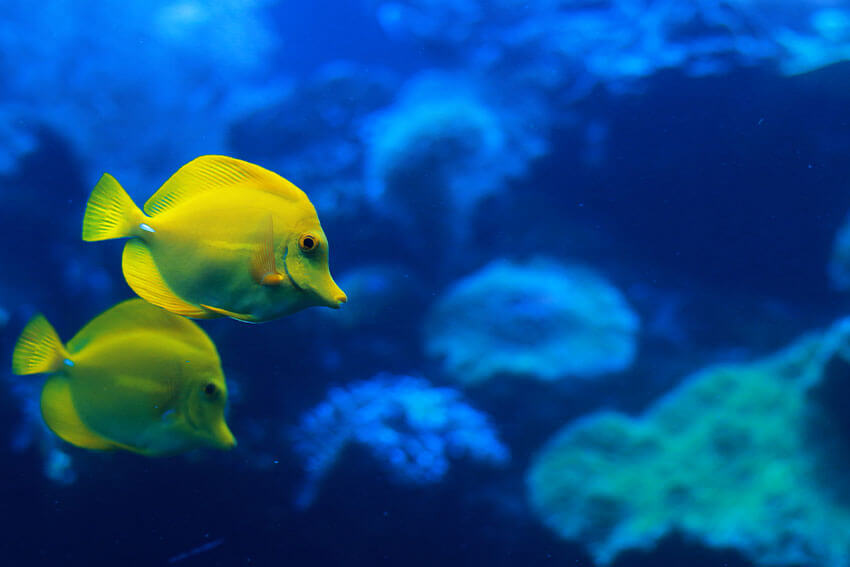 A fascinating journey between the sea depth of the Mediterranean Sea and all the oceans of the world can be found in Palma Aquarium.
Palma Aquarium, a marine aquarium located in Playa de Palma, is a home to 700 species that inhabit 55 tanks.
A visit full of excitement, with a wide range of fun and enjoyable activities for the youngest as well as for the bravest adults.
If you like to get your adrenaline pumping, at Palma Aquarium you can dive with sharks. Do you dare?
Drach Caves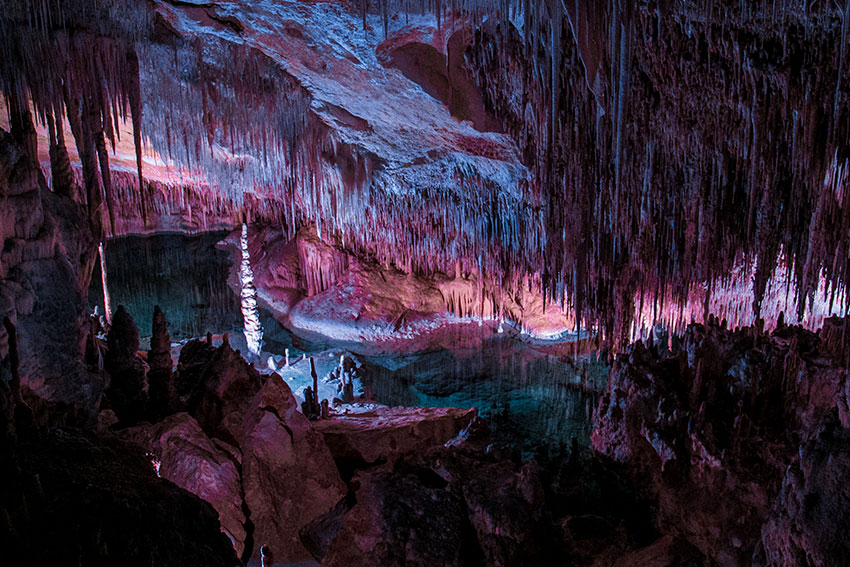 The caves of Mallorca are places that are really worth visiting and there are a lot to choose from on the island: Hams Caves, Campanet Caves, Coves d'Artà, Genoa Caves and Drach Coves.
They are all beautiful, but there is one that should be mentioned above all.
The Drach Caves are located near Porto Cristo, on the east side of the island. You can enjoy a fascinating walk inside, with a variety of formations hanging from the ceiling, called stalactites and others rising from the ground, called stalagmites. And all this with incredible lighting, musical effects and an exceptional atmosphere that you can find there.
The visit ends with a short classical concert at Lake Martel.
Taste of a Llonguet with Sobrasada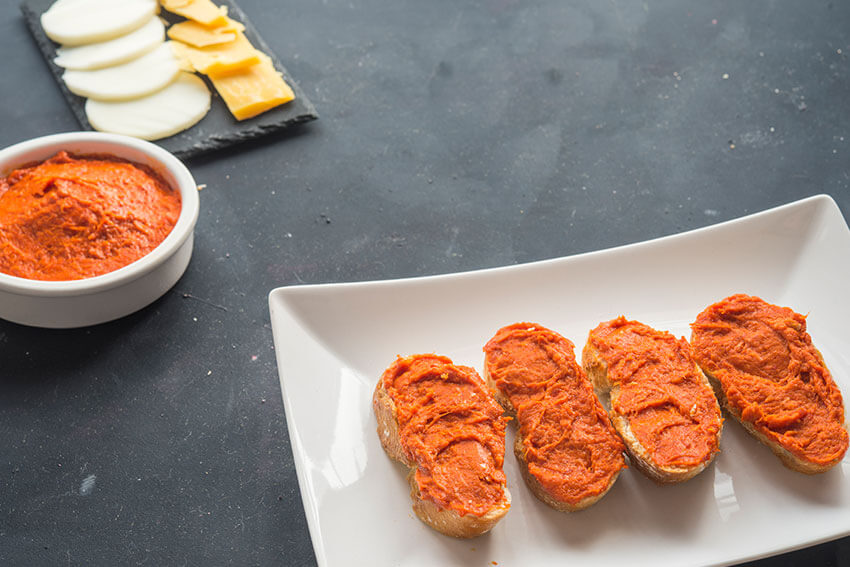 It is not a secret that Majorcans know how to make even sandwiches that will make your mouth water. That's why you definitely should visit some great spots to taste Mallorcan cuisine.
During your visit in Palma de Mallorca, we propose you sit on the terrace of Bar Bosh, open since 1936 and enjoy any one of their number of llonguets (typical Spanish sandwiches). And to drown yourself in typical Mallorcan flavours you should try the llonguet with sobrasada (the typical Mallorcan raw cured sausage).
Eat a Coca de Patata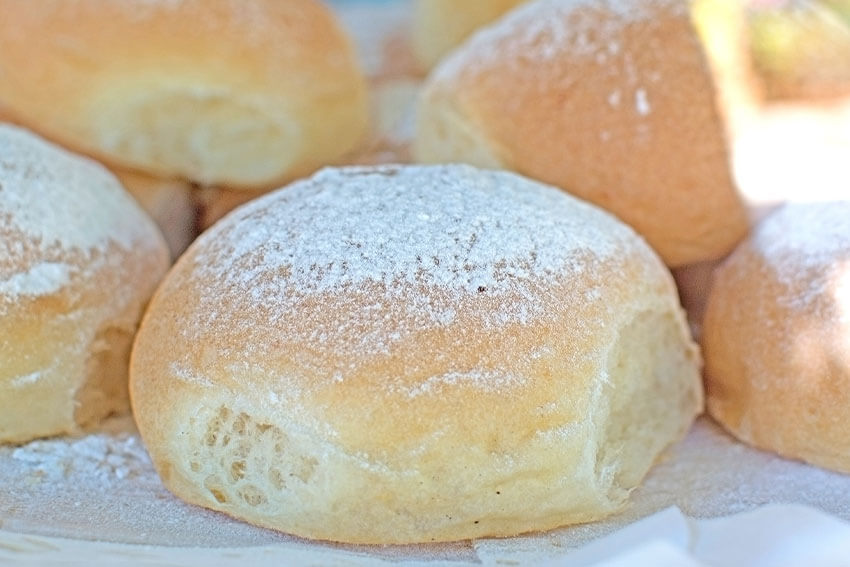 Valldemossa is a small but very charming town, located in the middle of Sierra de Tramuntana. It is surrounded not only with breathtaking views but also with stories related to Chopin and George Sand.
It is recommended you visit la Cartuja, a wonderful palace-church that hosted people like Jovellanos, Rubén Dario, and Miguel de Unamuno.
However, you can't leave Valldemossa without trying one of the most typical snacks on the island, the famous coca de patata – potato rolls, sweet breads, typical of Valldemossa. Try, you won't regret it.
Watch a Sunset at Cap de Formentor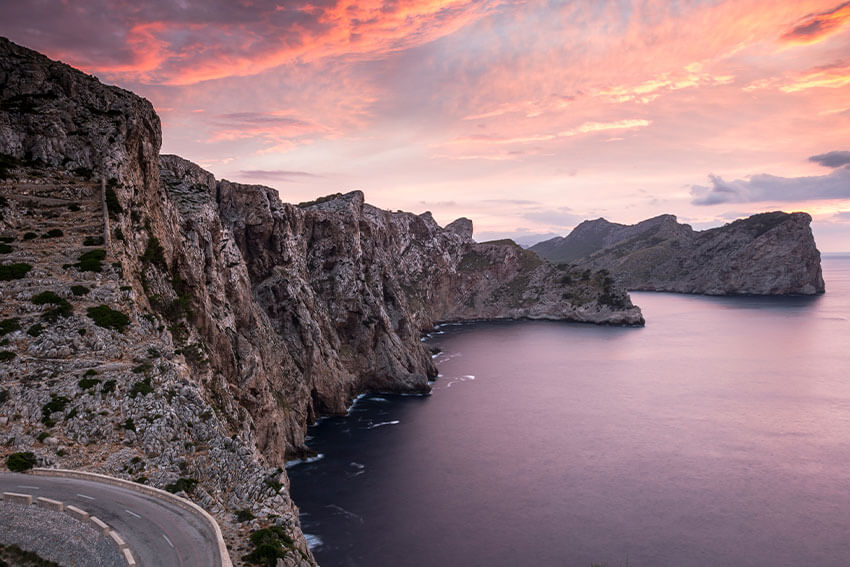 On the Balearic Islands you can find many lookouts to take incredible photos and admire unforgettable sunsets.
One extraordinary viewpoint worth visiting is Mirador de Sa Creueta, on the Cap de Formentor. An absolutely stunning view, the boundlessness of the Mediterranean and impressive Tramuntana mountains don't disappoint.
By Train to Soller
A train journey from the past era, accompanied by incredible landscapes of the Mallorcan nature and where the spectacular Orange Valley stands out as one of the attractions that should be on the list of things to do in Majorca during your stay.
The trip itself is a great attraction but the final destination does not disappoint. Soller is one of the most beautiful towns on the island and famous for its oranges. You definitely should try some of the delicious oranges.
And if a train trip wasn't enough, from Soller you can take a vintage tram to Port de Sóller. It is a great tourist attraction that will fill your visit with a unique experience of this beautiful place.
So, do you know from which of these attractions you will start?